Lincoln Party Bus is your trusted choice for party buses, charter buses & limousine service in the Lincoln, Nebraska area. We have a fleet of luxury vehicles that will make any event a memorable one. Whether you are planning to entertain clients or just want to celebrate with some friends, our team will make sure that everything goes as planned. We also offer limo rentals in Omaha, NE and surrounding areas.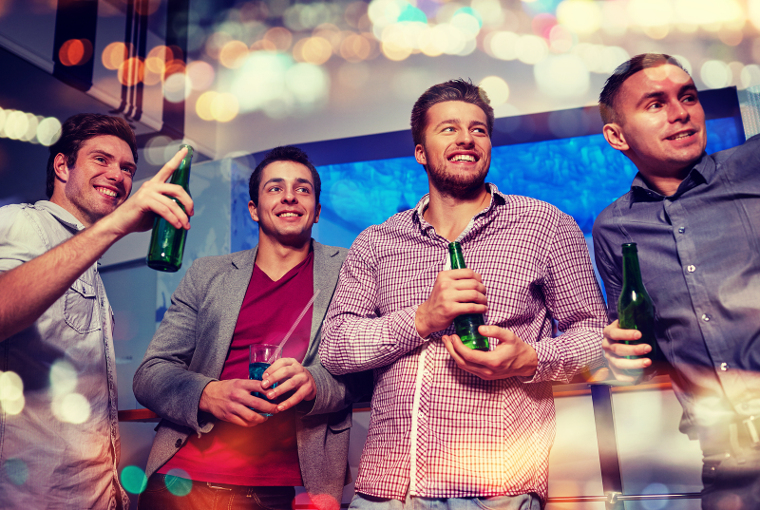 Bachelor Party Bus & Limo Service
If you are at Lincoln and want to have the best bachelor party, our party bus vehicles will surely be the one stop destination for you. If you are in town for a bachelor party event, look no further than the party buses we offer. The cheap bachelor party bus rentals come with all kinds of party facilities that will convert your ride into a night club on the run. These would work well for any single man looking to party with friends and celebrate his bachelor night out in town. There are premier limo rentals and rent a limo for cheap
As well that our agency offers that work well for smaller groups.
Bachelor party buses & limo rentals near me

Depending on the number of passengers you would have on board, come to our agency website or call us to let us know the kind of ride you have in mind. We have rides for small or large groups that can accommodate people from 14 to 50.
We advise our customers to book a coach as per the number of people traveling. We have motor coaches for hire that are great for small groups looking to travel around the city. There are our charter buses that are popular among corporate clients. If you choose our shuttle buses you will be able to enjoy the right ride to and from airport and other areas.

Check out the different party buses that are part of our party bus rental Lincoln service. These are great for celebrating any special occasion you might have in mind like a bachelor night with your friends about town.
If you select our limo service Lincoln you will find a large range of limos on offer like Chrysler 300, Cadillac Escalade, Ford Excursion, BMW, Hummer limos, Mercedes Benz or others like Lexus.
When hiring our limos or shuttle coaches you need to keep in mind that these can accommodate small groups, from 2 to 14.
Bachelor party bus and limo service prices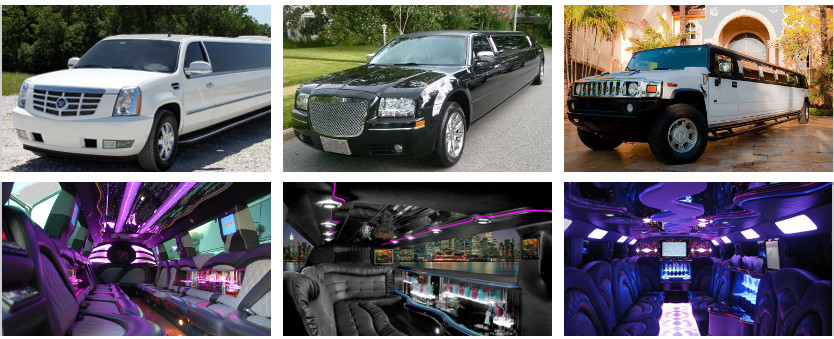 Those who are looking at our prices will be happy to see the rates we offer. These depend on the number of passengers traveling, hours of hire, distance to be covered as well as amenities that one wants on board. We also offer packages as well as discounts that work well for different customers with varying budget constraints. Our special offers are displayed on our website as well.
Things to do
Those who are around Lincoln they can check out the following places:
Lincoln Cathedral; it is a historic place of worship that has eleventh century Gothic architecture.

Steep Hall; it is a castle and cathedral place as well.

The Collection; here you will find ceramics, artworks and other antique pieces on display.

These are some of the several places of sightseeing to check out in this region. Choose our party buses for rent which are ideal for visiting the different places with your own group and as per your own terms.
The Bachelor Party Limousine of Your Dreams
Are you planning the bachelor party of your dreams? Then you need to get a limousine that's perfect for this special night. At Lincoln Party Bus, we offer an extensive fleet of luxury vehicles to ensure that any occasion is a memorable one. Whether it's your wedding day or just another night out on the town with friends, our fleet has something for everyone. If you want the ultimate bachelor party experience, then look no further than our selection of limousines! From classic black stretch sedans to sleek sports cars and even modern luxury SUVs, our entire lineup is ready to go above and beyond in order to make sure that everything goes smoothly while making sure everyone has fun doing so as well. Our vehicles are designed with every detail in mind so we can guarantee that whatever kind happens inside is reflected outside on their bodywork as well–and vice versa!
Bachelor Limos
We are a family owned and operated business. We have been in the transportation industry for over 20 years servicing Lincoln, NE and the surrounding areas. We have built our reputation on providing quality services to each and every customer.
Why a Bachelor Party Bus?
A bachelor party bus is the ultimate way to celebrate your last days as a single man. If you want to bring all your family and friends along for the ride, then a party bus is right for you! A bachelor party bus is also great if you are planning on having a lot of alcohol or food on board, because they come with ample space in which to store it all. And if there's one thing we know about bachelors, it's that they love their girls!
Why Choose Lincoln Limos
Lincoln Limos has a wide selection of vehicles to choose from. They can accommodate groups of all sizes, whether you need a limo for your bachelor party or a party bus for your next holiday gathering. Lincoln is a family owned business that takes pride in providing the best service possible to their customers. They offer reliable transportation services at very affordable prices.
Selection of Limos, Party Buses & Minibuses
Lincoln Party Bus has a wide selection of limousines and party buses. We have small, medium and large limousines to choose from. Our party buses have room for up to 50 people, while the minibuses can hold up to 16 passengers! Limos are great options if you are looking for luxury vehicles that won't break the bank. They give your clients an experience they won't forget—while also allowing them to travel together safely in one vehicle.
Bachelor Party Transportation Options
Bachelor party transportation should be a fun experience for the groom and his friends. Whether you're looking for a limousine, party bus, minibus or charter bus, we have the right vehicle to make your bachelor party memorable. Our limousine service specializes in bachelor parties and will make sure you get where you're going safely! Whether it's a small group of friends or as many as 20 people, we've got an option that works best for you. Our modern vehicles are equipped with state-of-the-art sound systems so that everyone has an amazing time on their way to the venue. And don't worry about getting lost—our GPS systems will guide your driver along the best route possible!
Book for Quality
We are a family owned and operated business that has been in the limousine and party bus industry for years. We are proud to serve both individuals as well as corporate clients. With our fleet of luxury vehicles, we can help you provide your guests with a great experience wherever they travel. We pride ourselves on providing excellent service to all of our customers. Whether you want to book one of our party buses or charter buses for a trip around town, or need transportation for an important event such as a wedding, prom or graduation party, we will make sure that everything goes smoothly from start to finish! When it comes time to celebrate an occasion like this one last minute? Don't worry! Lincoln Party Bus is here for you 24 hours per day 7 days per week so don't hesitate – book online right now!
Excellent Bachelor Luxury Charter Bus Rentals
Luxury charter buses are the best way to travel in style. With so many options, you can pick the luxury charter bus that's right for your needs. With a party bus, you get all of the benefits and none of the drawbacks. You'll have a great time on your trip because everyone will be having fun! You won't have to worry about driving after drinking alcohol at all—the driver takes care of everything! And who wouldn't love being surrounded by friends while they're out having fun? Party buses are great for planning bachelor or bachelorette parties because they allow people who don't know each other well enough yet feel comfortable interacting with one another freely without worrying about driving home afterward (or even getting lost).
Plan an Epic Night
When you're planning your bachelor party, it's important to take care of a few details. You want to make sure that everything is taken care of so that the only thing left for the groom-to-be to do is enjoy his last night as a single man (or at least until the honeymoon). If you're looking for an epic night, here are some tips: Keep track of guest lists. If you're having more than one event, like a bachelor party and post-wedding celebration, keep track of who is invited where so nobody feels left out! Plan activities around everyone's interests. If there are certain people in your group who enjoy going bowling or playing darts with friends while others prefer grabbing drinks at their favorite bar, make sure these things all happen during the same night. Don't leave anyone out!
We're Here For You
We're here to help you make your bachelor party a success, whether it's for a bachelor party in Lincoln or any other city. Our professional chauffeurs have all been properly trained and have years of experience driving people around. They can assure you that they will safely get you to your destination on time, every time. We know how stressful planning a bachelor party can be so we are here to help with every step of the process. We offer free quotations for transportation services, alcohol packages and entertainment ideas for any type of event.-
Dependable Vehicle That Is Worth the Trip
Lincoln Party Bus is a dependable vehicle that is worth the trip. With over 20 years of experience in the transportation industry, Lincoln Party Bus has become a trusted name in the Lincoln area. Our family-owned company believes in providing reliable service and making sure that every customer has an unforgettable experience on our party buses, charter buses and limousines.
The Ultimate Bachelor Party Experience in Lincoln
Here at Lincoln Party Bus, we're all about providing our clients with the best bachelor party limo and party bus experiences imaginable. Whether you're looking to rent a limousine or charter bus for your next big event, we're here to help. Our team of experienced party planners will work closely with you every step of the way so that you can rest assured that everything will be taken care of right down to the very last detail. One of our most popular services has been our "Ultimate Bachelor Party Experience" package.
Limo & Bus Rental Prices in Lincoln
| | |
| --- | --- |
| Vehicle | Rental Pricing |
| 6 Passenger Limo | $110-$145 hourly* |
| 8 Passenger Limo | $120-$155 hourly* |
| 12 Passenger Limo | $125-$165 hourly* |
| 18 Passenger Minibus | $140-$170 hourly* |
| 20 Passenger Party Bus | $150-$200 hourly* |
| 25 Passenger Party Bus | $160-$220 hourly* |
| 30 Passenger Party Bus | $180-$260 hourly* |
| 30 Passenger School Bus | $145-$240 hourly* |
| 50 Passenger Coach Bus | $150-$240 hourly* |
| 56 Passenger Charter Bus | $150-$260 hourly* |
*Prices vary greatly depending on the city and state of your service. Due to COVID-19, rental prices shown in past estimates may not reflect actual pricing which may be significantly higher depending on availability.