Party Bus Lincoln is the premier shuttle service in Nebraska and Iowa. We've been serving the Omaha and Lincoln area, so we know how to get your group around town safely, on time, and hassle-free. Our luxury buses are perfect for weddings and other special events; you'll have plenty of space to dance or relax with friends while enjoying snacks and beverages provided by our friendly staff.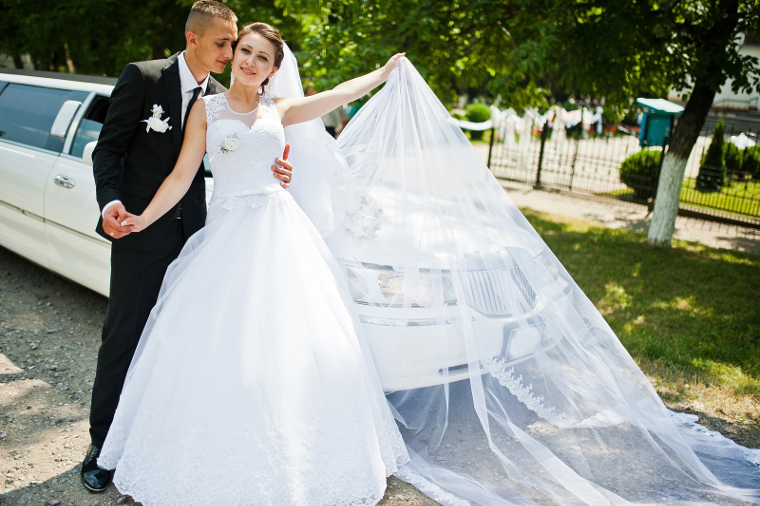 Party Buses & Limo Service
For a wedding in Lincoln, you will certainly make use of our party bus rental vehicles. These are perfect for group transfers, to and from the airport or for getting your guests to the wedding venue on time. The wedding party buses or limo rentals for parties make sense for group transfers as well as for the guests to a party on the go. We have premier limo rentals as well which work well for weddings, as rides for couples, for concerts and other corporate requirements.

Wedding Coach Bus & Minibuses
Depending on the number of passengers you wish to transport you could take a look at the party buses and limos that our agency has on hire. You will find our contact details listed in most regional directories. These allow you to find the vehicle of your choice and the budget that you are looking for as well. The coaches can accommodate guests from 14 to 50.
We advise our customers to book a vehicle as per the number of people traveling. For these reasons choose our motor coaches make sense for small groups. There are charter buses on hire that make sense for small or medium corporate groups that are shuttled around from one office to another. For frequent transfers to and from the airport select our shuttle buses that comes at reasonable costs.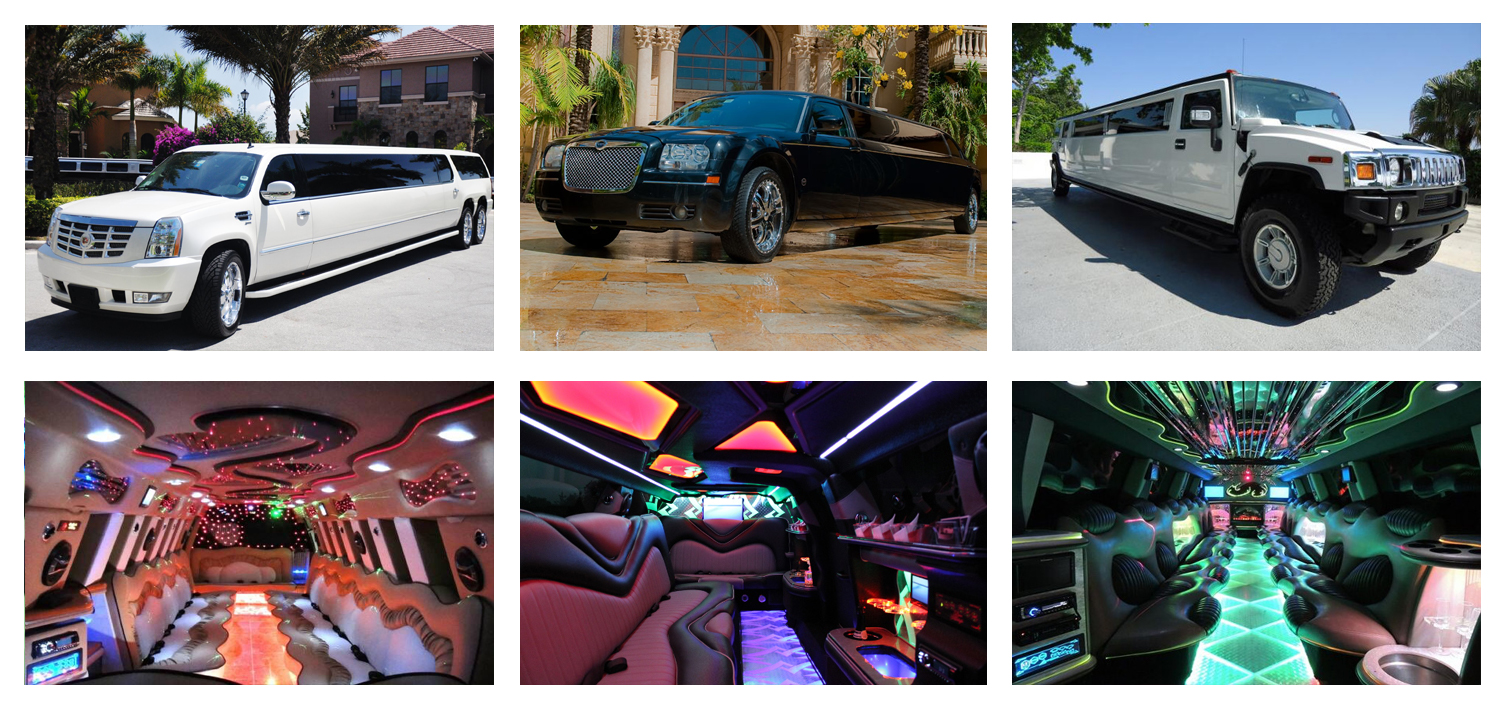 Check out the different limo coaches that come as party buses for rent through our service. These vehicles of our party bus rental Lincoln service work well for wedding guests as well as for partying around the region with friends.
Use limo service Lincoln vehicles when you are looking to hire a wedding car or some other ride such as Chrysler 300, Cadillac Escalade, Ford Excursion, BMW, Mercedes Benz, Hummer limos or others like Lexus.
The limos or shuttle buses that our agency offers can be ideal for transporting wedding guests of small groups as these can seat 2 to 14 people.
Wedding party bus and limo service prices
Do not worry about the prices that we charge for the party buses or limos for hire. These can offer different amenities or features as well as are priced as per the number of people traveling, hours of hire, distance to be covered and so forth. There are attractive packages designed which work for many customers. From time to time we offer special discounts as well.
Things to do
There are several places of sightseeing that you can check out in and around Lincoln:
Lincoln Cathedral; this is a cathedral from the 11

th

century that features Gothic architecture.

Museum Of Lincolnshire; here you can check out the local historic exhibits.

Lincoln Castle; it is an eleventh-century fortress in the area that is worth visiting.
These are some of the several places you can check out with our limo cheap rentals. We also have party buses on hire that can be your own sightseeing tour vehicle in the area.
Why Party Bus Lincoln?
Party Bus Lincoln has been in business for over a decade, and we're proud to be a trusted company that's been serving the area for so long. We've built our reputation on providing high quality services to every customer. Our wedding shuttle service is no exception. If you want your guests to be able to enjoy themselves without having to worry about driving home, then we are the right choice for you! We know how important it is for you to get your wedding day off on the right foot—and that's why we've done everything possible in order to make sure that this happens. With Party Bus Lincoln as your partner, there will be no need for anyone at the wedding venue (including yourself!) ever again! We provide top-notch service at affordable rates so that everyone can afford it!
Why wedding planners love Party Bus Lincoln
Wedding planners know how to take the stress out of your special day. They'll guide you through every step of the process, ensuring that everything goes as smoothly and beautifully as possible. As a wedding planner myself, I can tell you that there are many things to think about when planning an event. It can all get overwhelming at times! That's why Party Bus Lincoln is a great transportation solution for anyone who has their hands full but still wants to make sure everything runs smoothly on their big day—and beyond. From picking up guests from the airport or making sure they get home safely after partying late into the night, having access to reliable transportation is essential for any type of celebration.
Party Bus Lincoln is trusted
Party Bus Lincoln has a long list of satisfied customers. We're a family-owned business that has been in business for over 30 years, and we pride ourselves on being the largest charter bus company in Nebraska. Our fleet of over 200 buses is used by companies big and small across the state—and they trust us because they know this.
Stylish and Comfortable Transportation for the Wedding Party
For many couples, their wedding day is one of the most important days of their lives. They want to make sure that every detail is perfect; this includes transportation for guests and family members. A party bus rental service can provide a stylish and comfortable way to get from place to place while traveling in style. Party buses are spacious enough to hold all your guests comfortably, while providing plenty of amenities such as televisions, DVD players and even small refrigerators!
Avoid valets and parking
Avoid valets and parking lots. Valet parking can be overpriced and hard to find. It's also difficult for guests to get in touch with the valet company, and you won't know for sure if your car will actually be in the same place where you left it. In addition, if there are multiple venues at an event or hotel complex, it could take a long time for your guests to get their cars out of multiple valets. Honestly, we don't recommend using valet services at all because they're too expensive and unreliable. Our goal is to make our clients happy by giving them the best possible experience on their wedding day!
Safe return trips after too many toasts
A wedding is one of the most joyous occasions that you will ever experience, but it can also be a stressful day for everyone involved. With all of the planning and details to keep track of, ensuring that everyone makes it home safely after a night of partying can be difficult. Here are some tips: Don't let anyone drive after drinking alcohol—not even yourself! Many people think they're able to manage their alcohol intake better than they actually can, so make sure you have another ride ready before you start drinking at your reception venue or on the way there. If you do drink too much at your wedding party, don't hesitate to ask someone else to call them for a cab or shuttle service right away so that no one gets behind the wheel while intoxicated. Don't let any members of your wedding party get behind the wheel after consuming alcohol either! This includes not just bridesmaids but groomsmen as well; many people underestimate how much damage several glasses of wine can do during an evening event like this one (and forget about how long those effects last). They'll thank you later when they realize how easy it was for them to get home safely because someone else took care of getting them home safe and sound first thing in morning light.
Popular types of wedding trips
Some of the more popular types of wedding trips include: Bachelor/Bachelorette parties. These are often held after the bachelor or bachelorette has been out with his/her friends and family to celebrate the upcoming nuptials. Typically, this involves visiting a strip club in Lincoln NE, but some brides don't want their guests to go there because they might get into trouble or make fools of themselves in public. By bringing them on a bus instead, you can still have fun without having to worry about your reputation being tarnished by your actions! Engagement parties are usually thrown by one couple's parents before they get married (though they can also be thrown by friends).
Choose North America's most trusted charter bus company
When you book with us, you are choosing to work with North America's most trusted charter bus company. We have been in business and have a great reputation for providing safe and reliable service to our customers. In addition to being known as the industry leader, we pride ourselves on being able to accommodate any group size from a few people up through full buses of up to 90 passengers. We have over 100 buses in our fleet and offer charter bus rentals for weddings as well as other special events like bachelor parties or sporting events like golf tournaments. Our vehicles come in all sizes so that whether you need something small or large we can help accommodate your needs with ease!
Safety measures for all trips
Have a designated driver. If you're planning to get behind the wheel after your wedding, don't. Don't let your guests drink and drive either! The last thing you want is for one of them to get pulled over for breaking traffic laws because they've been drinking too much at your wedding celebration. If none of these options are possible (or if they just aren't enough), hire Lincoln NE Party Bus service from Usa Limo Rentals Inc.. We can provide transportation for the bride and groom's families and friends back home after the wedding ceremony or reception ends!
We're the wedding experts
We're the wedding experts. We've been in business for over 20 years and have a great team of people who are experts in the wedding industry. We also have a great reputation with wedding planners and wedding guests, as well as all of our vendors, venues, and other partners. The Party Bus rentals and shuttle services that we offer can be customized to fit your needs. With our personalized design service, you can choose from a wide range of colors and logos for the exterior of the bus—or even have it completely personalized by adding your own logo! You'll also enjoy having options when it comes to seating: if you require more than one row of seats, no problem! We can accommodate up to 30 passengers in comfort on our most spacious buses (for smaller groups, we also offer a variety of minibuses). When choosing a charter bus rental or wedding shuttle service in Lincoln NE, there are many factors that go into making a good decision—and these important details might not be immediately apparent when searching online. That's why it helps to work with an experienced team like ours who will help you find exactly what you need at an affordable price without sacrificing quality or safety.
Service you can trust
You can trust Party Bus Lincoln NE. We've been in business for over 25 years, and our excellent reputation speaks for itself. As a full-service transportation company, we offer top-notch service to all of our clients. Our fleet of vehicles includes luxurious buses and limos, as well as vans and shuttles that can accommodate groups of any size.
You can rent a party bus for your wedding or related events.
Party buses are a great way to get to the wedding venue, and can be used for other types of events as well! Wedding shuttles, or party buses, are a popular choice for transportation when traveling to weddings. Party buses are also used for bridal showers, bachelor parties, and engagement parties. You can rent a party bus now! We hope this has been a helpful overview of our wedding transportation options. We're here to help you make your wedding day extra special, and we want to be there for every step along the way. Whether it's planning or picking up your party bus rental, we want you to feel confident in knowing that Party Bus Lincoln NE is on your side.
Wedding Bus Rental Prices in Lincoln
| | |
| --- | --- |
| Vehicle | Rental Pricing |
| 6 Passenger Limo | $110-$145 hourly* |
| 8 Passenger Limo | $120-$155 hourly* |
| 12 Passenger Limo | $125-$165 hourly* |
| 18 Passenger Minibus | $140-$170 hourly* |
| 20 Passenger Party Bus | $150-$200 hourly* |
| 25 Passenger Party Bus | $160-$220 hourly* |
| 30 Passenger Party Bus | $180-$260 hourly* |
| 30 Passenger School Bus | $145-$240 hourly* |
| 50 Passenger Coach Bus | $150-$240 hourly* |
| 56 Passenger Charter Bus | $150-$260 hourly* |
*Prices vary greatly depending on the city and state of your service. Due to COVID-19, rental prices shown in past estimates may not reflect actual pricing which may be significantly higher depending on availability.