Party Bus Lincoln Nebraska is dedicated to helping you have the best night ever! Our fleet of party buses and limo rentals is available for your birthday, prom or special event. We are here to make sure that you get to where you need to go in style and safety. You can choose from a variety of options including 14 passenger buses, 24 passenger buses, 26-52 passenger buses and more!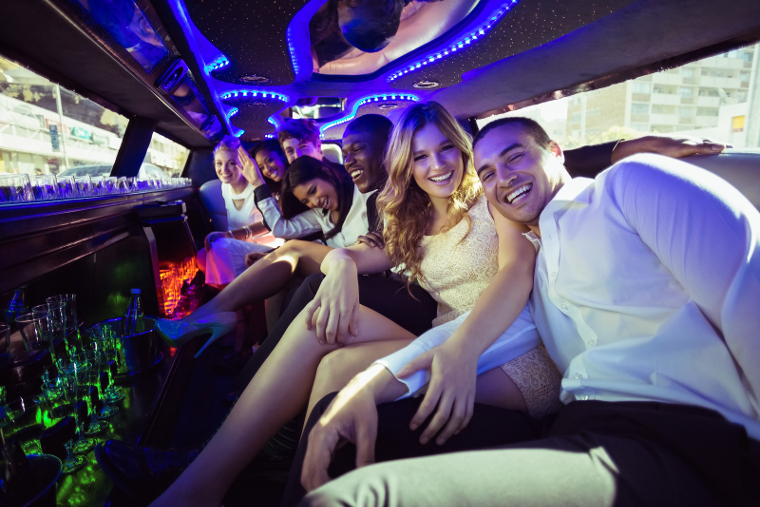 Birthday Party Bus & Limo Service
There are several reasons to throw your party in Lincoln by using our birthday party bus vehicles. These are limo coaches that are fitted with premier amenities which allow one to have fun on the go. If you are wondering how to celebrate your birthday party, it would certainly work to hire one of our party coaches that come complete with every party entertainment and refreshment facility. We also offer fully equipped limos or bus rentals for parties for hire for small groups to party on the go.

Bus Rentals Near me
If you are wondering how to get a premier ride about town, you will easily find out contact details listed in the major directories of Lincoln. The passengers who need to be transported need to be stated in order to choose among the different coach models of varying seating capacity, from 14 to 50.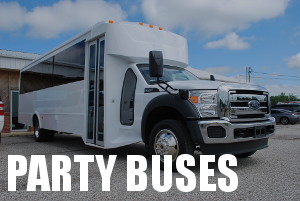 As per the number of people you are transporting, take a look at the different coaches we offer. Hire one of our motor coaches for small groups to be transported. Select our charter buses that would be perfect for small or large groups or corporate people who need luxury amenities on board. The shuttle buses we offer for hire are perfect for small and frequent transfers in and around Lincoln.
The birthday party bus rental Lincoln service that we offer makes it perfect for hiring a limo coach for a special occasion like a birthday. We have packages designed for these occasions, whether you are celebrating the birthday of an adult or that of a child.
The limo service Lincoln of our agency offers a wide range of premium vehicles on hire like Chrysler 300, Cadillac Escalade, Ford Excursion, BMW, Mercedes Benz, Hummer limos, Lexus and others. The limo rent vehicles we offer can be perfect for weddings and also for celebrating your birthday about town with a special loved one.
The premier limos, as well as shuttle buses, are ideal for small group rides for 2 to 14 people. If you have a small birthday celebration in mind these would be ideal vehicles for hire.
Birthday party bus and limo service prices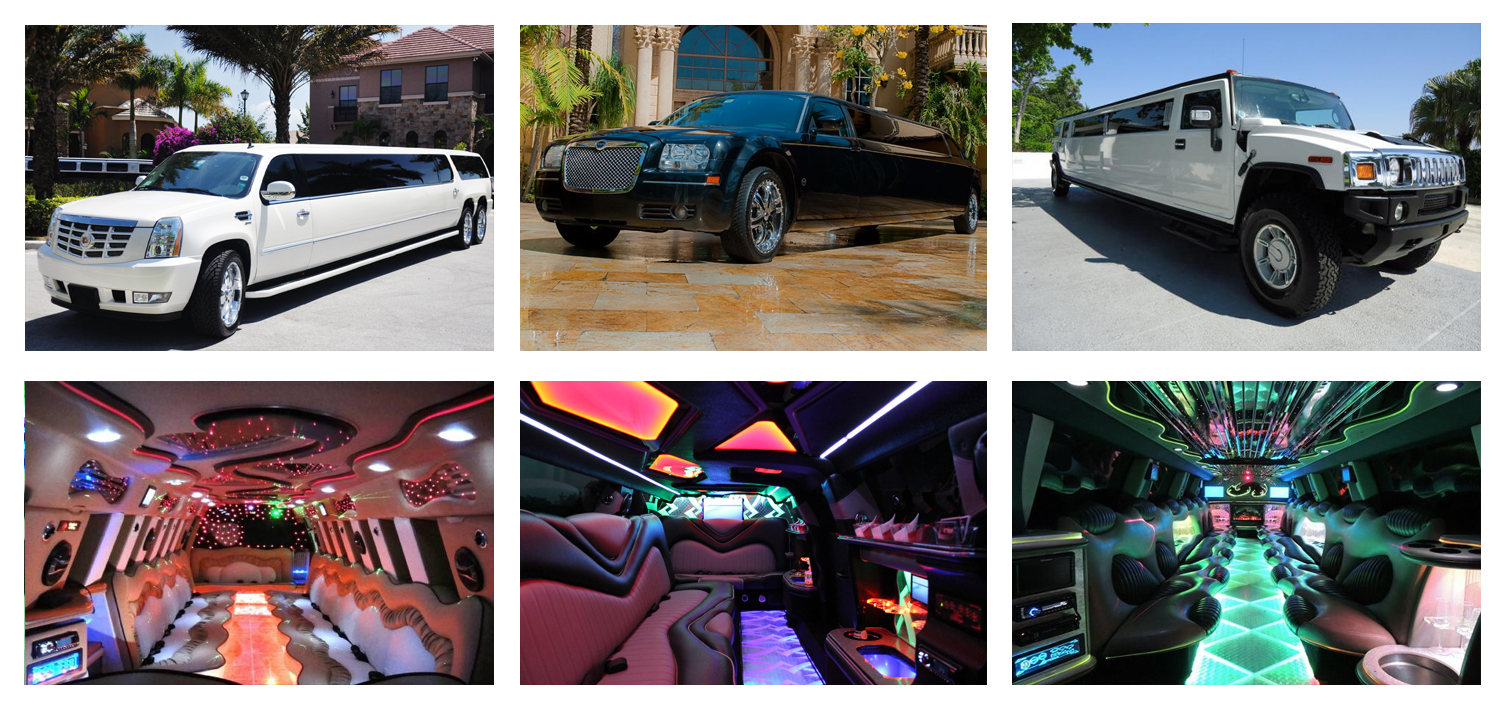 The prices we charge are reasonable, including the premier quality of the vehicles, amenities that are luxurious and well-trained chauffeurs at your service. The packages we offer include a standard number of passengers traveling, a set number of hours for hire, distance to be covered and amenities on offer. There are attractive discounts to avail of as well.
Things to do
There are several points of interest worth checking out, in and around Lincoln:
Lincoln Cathedral; this is a historic place of worship that offers glimpses of Gothic architecture.
Museum Of Lincolnshire; here you can check out local history exhibits.
Lincoln Castle; this eleventh-century fortress is a must visit.
These are some of the several places worth checking out. Choose our bus rentals for trips that would allow you to have your own sightseeing tour of the region with your group.
Birthday Party Bus and Limo Rentals From Party Bus Lincoln Nebraska
Party Bus Lincoln Nebraska is a local company that provides transportation for events. We have a variety of party buses and limos, which can be rented out on short notice. Our company has been in business for over 30 years, so we are a trusted company that you can rely on to get you where you need to go!
Why Choose Party Bus Lincoln Nebraska?
Party Bus Lincoln Nebraska is the best party bus rental company in Lincoln Nebraska. We have the best prices, the best customer service and we offer a fleet of party buses that will blow your mind. If you are looking for birthday party bus rentals in Lincoln Nebraska, look no further than Party Bus Lincoln Nebraska.
Perfect Transportation Solutions On You Special Night
Birthday party bus rental is a great way to get to and from your event. We offer a variety of buses to choose from, so you can select the perfect one for you needs. Whether you need a small shuttle bus or something more luxurious, we can find the right vehicle for your celebration. If it is your first time using this type of service and are not sure how it works, we will help educate you on everything that comes with booking a birthday party bus rental. We also make sure that all of our clients have an enjoyable experience while renting with us, so they will want to recommend us to their friends and family members in the future!
Affordable Pricing on Rentals
Our pricing is based on the size of the bus and the number of people in your party. In addition, your rental price will vary based on how many hours you rent the bus for and if you plan to make stops along your route. The cost per person: For example, if you have a party bus that seats up to 50 people, each person will be charged $125 (50 x $2). The hourly rate: This depends on how much time you need to use our services – if it's less than one hour then we'll charge $1 per minute with a minimum of 30 minutes ($30). If it's between 1-3 hours then we'll charge $150/hour with no minimum; and if it takes more than 3 hours then we'll charge $200/hour with no minimum charge for 2 hours.*
Many Bus Rental Options
There are many types of buses, limos and charters available for hire. The party bus is a long van with bench seating, disco lights and a full sound system. It's great for large groups because you don't have to worry about anyone having to sit in the back seat by themselves. A party limo is the same as a regular limo except that it has been fitted out with an entertainment center complete with televisions and DVD players so that you can enjoy your favorite movies while on your way to or from your destination. You'll never be bored on your next trip!
Travel To The Fun Spots in Lincoln Nebraska
In Lincoln Nebraska, you'll find plenty of fun spots to visit for a birthday party. Take advantage of these opportunities and plan a fun day on the town. There's nothing better than spending time with family and friends, especially when it's something as big as your birthday! Make sure that you keep an eye on your budget when planning for this kind of event. While some people may disagree about how much money should be spent towards entertainment, we're confident in saying that it's worth making sure things stay affordable so everyone can enjoy themselves without having to worry too much about costs later on down the line. With this in mind though…we recommend booking ahead!
Perfect Birthday Locations In Lincoln Nebraska
The world is your birthday party's oyster. If you're looking to go out with some friends, here are some of the more popular destinations in and around Lincoln Nebraska: Theater – The Starlight Theatre puts on shows year-round, and there are many other venues that host performances as well. Concerts – There are always plenty of concerts going on in town, including many by local bands and artists. The Zoo – This can be a fun activity for all ages! Our zoo is one of the best in America—you won't want to miss it! Park – Lincoln has several beautiful parks where you can go for picnics or just enjoy some peace and quiet. Beach – It might be cold now (sorry!), but when summer comes around again it'll be warm enough for swimming at Lake Afton Park or City Beach at Arrowhead Golf Course. You could also take a trip out West into Colorado if you're looking for something even more exotic than our own beaches here in Nebraska! Of course there's also plenty of skiing options available nearby if those are more within your budget…or just try hitting up some tubing hills while they're still open during winter break time too. We've got so much fun stuff going on here all year round!
What Are Birthday Party Buses?
Party buses are the perfect way to celebrate your birthday. They come in a variety of sizes and styles, and allow you to travel safely and in style! Party buses are great for large groups, because they can accommodate up to 24 people. You'll have plenty of room for all your friends or family members as well as any decorations or special items you want on board. You can choose from a variety of vehicles when renting party buses from Party Bus Lincoln Nebraska.* There are luxury limousines that will impress everyone at the party with their size and elegance, minibuses that offer comfortable seating but still have enough room for everything you might need at an event like this one (or even just a road trip), and mini buses that offer more space than even the largest limousine while still maintaining its sleek exterior design.* Whether it's one passenger or twenty-four passengers onboard our vehicles will be able to accommodate them comfortably without sacrificing style or quality service
Which Bus Rental Is Right For My Group?
Choosing the right bus for your group can be a daunting task. Here are some pointers to help you make the best decision: Determine how many people you want to fit on your bus. If you have large groups, then it's probably best to rent multiple buses instead of one large one. Determine if there are any specific amenities that you'd like included in the rental (i.e., WiFi, HDTVs).
Our Fleet of Limousines and Party Buses
Our fleet of limos and party buses is sure to have something for you! We have a variety of styles, sizes, amenities, prices, locations and entertainment options. We also offer transportation solutions for groups from 6-35 people. Our party buses can be equipped with everything from karaoke machines to laser lights and dance floors. For our limousines we have more than 20 different models that range in size from 3-13 passengers each. Our top picks are listed here: Party Bus Lincoln Nebraska – This vehicle sleeps up to 17 people comfortably but has the power necessary to transport over 35 guests around town as well as some great amenities such as air conditioning, flat screen televisions & DVD players… all at an affordable price! Lincoln Nebraska Limo – This stretch limousine seats up to 8 passengers comfortably but still has enough room inside for everyone's luggage plus a spacious trunk space so that there is plenty of room left over if needed…. all at an affordable price!
Steps To Rent Your Limo, Party Bus, or Charter Bus
Contact us-We're here to help you plan the perfect event. You can reach us using any of the contact information on our website, or by phone. We look forward to hearing from you! Pick your bus-Now that you know who we are and how to get ahold of us, it's time to pick the type of bus that's right for your group. Whether you're planning a bachelor or bachelorette party, birthday party, corporate outing, fundraiser or other event, we have plenty of options available for rent! Check out our fleet and choose a vehicle based on its seating capacity and amenities. Let us know which one(s) interest you so we can reserve it just for your group's use:
Our Pricing and Rates Explained
The cost of renting a party bus or limo will depend on many different factors. First, there are different package options depending on the size of your group. If you're going out with just a few friends, we can help you find an economical option that fits your needs. Second, if you're planning to use our vehicles for a large event such as a wedding or prom night (or even just being out and about at night), we offer discounted rates for large groups during those times as well. You'll also get cheaper rates if you book far in advance! Third, there are also special pricing for holidays like New Year's Eve and Halloween—if you want to save some money on renting our premier party buses or elegant limousines during these times of year then now's your chance!
Limo & Bus Rental Prices in Lincoln
| | |
| --- | --- |
| Vehicle | Rental Pricing |
| 6 Passenger Limo | $110-$145 hourly* |
| 8 Passenger Limo | $120-$155 hourly* |
| 12 Passenger Limo | $125-$165 hourly* |
| 18 Passenger Minibus | $140-$170 hourly* |
| 20 Passenger Party Bus | $150-$200 hourly* |
| 25 Passenger Party Bus | $160-$220 hourly* |
| 30 Passenger Party Bus | $180-$260 hourly* |
| 30 Passenger School Bus | $145-$240 hourly* |
| 50 Passenger Coach Bus | $150-$240 hourly* |
| 56 Passenger Charter Bus | $150-$260 hourly* |
*Prices vary greatly depending on the city and state of your service. Due to COVID-19, rental prices shown in past estimates may not reflect actual pricing which may be significantly higher depending on availability.